FORTEX - Công ty cổ phần Đầu tư và Phát triển Đức Quân

QUALITY COMMITMENT
Our quality management system ensures that the highest standards are built into our operations and implemented at our facilities.

MODERN TECHNOLOGY
Our modern and synchronous production lines originate from Switzerland, Germany, Japan ...

STABLE QUALITY
Our product quality has been stable and continuously improved.

COMPETITIVE PRICE
Our production management system is professionally conducted throughout the production process including procurement, production, progress & quality control and cost management.

AFTER SALES SERVICE
"Truly satisfy customer" is our benchmark, so our service has constantly improved.

SKILLFUL EMPLOYEES
We have skilled workers and engineers with many years of experience

QUICK RESPONSE
Ensure delivery on time and in sufficient quantities

LONG TERM RELATIONSHIP
We look forward to long-term relationships with suppliers, customers and partners

DEVELOPMENT COOPERATION
We are always willing to cooperate and share experiences in business with all partners.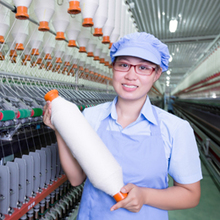 WHY FORTEX?
At Fortex, we perceive that the customer experience is the most important aspect. To achieve this, products and services with good quality and stability are the foundation to build long-term relationships and sustainable development. Therefore, we have been improving and developing management capacity and stable quality control. Moreover, we always listen to feedback from our customers and proactively identify improvement methods.
Read more >>