FORTEX Textile and Garment Dinner
Grand Hyatt Hotel
13 December 2016, Shanghai
This year, Fortex hereby cordially invites you as a distinguished guest to join our TEXTILE AND GARMENT DINNER concurrently with 2016 YEAR-END THANK YOU PARTY in Shanghai on 13 December 2016.
Fortex is now one of the leading cotton yarn manufacturers in Vietnam having 3 factories located in Thai Binh Province with 108,700 spindles, equivalent to capacity of nearly 17,000 tons per year. The company's main business is producing and exporting cotton yarn products including CD, CM and OE yarns with annual revenue around VND 1,000 billion.
SPECIAL FEATURES
The event will feature distinguished presentations on topical topics of interest to the business in textile and garment industry and investment community.
Mr. Vu Duc Giang, Chairman, Vietnam Textile and Apparel Association will present on the topic: "Textile and Garment industry trend in Vietnam and the potential investment opportunities for foreign companies".
Mr. Nguyen An Toan, Board of Director, Fortex Corporation will present on the topic: "Vietnam Cotton Textile sector story and prospects".
We believe that these presentation will provide you and your company with the opportunity to have a key insights of Vietnam Textile and Garment industry, which will pave the way for your company's strategies to have trading or investment relations in Vietnam.
Besides, nearly 200 business executives in the industry and investment community are expected to attend. Therefore, we believe that the event will be an ideal platform for you and your company to network with not only corporates in the industry but also the financial and investment community in China.

Mr. Nguyen Van Tuan
Chairman - Vietnam Textile and Apparel Association
Years in industry: ....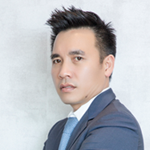 Mr. Le Manh Thuong
Chairman - Fortex Corporation
Years in industry: ....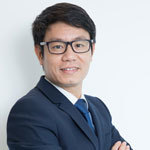 Mr. Hoang Xuan Chinh
Vice Chairman - Fortex Corporation
Leader from government agency - VITAS
Business Partners in Textile and Garment Companies
Financial Insvestment community
Registration
Deadline for registration no later than 17:00 PM, 30th November 2016.
After December 1st, 2016, Fortex will send an official invitation letter via post to the address in registration forms. (Please take the invitation letter to join the Event). Fortex reserves rights to refuse any unqualified registrations.
Gentle reminder
Please bring the invitation with ID card (name card or passport) with you and be mindful of dress code as business attire to the event.
Event Venue
Grand Hyatt Hotel
Jin Mao Tower, 88 Century Avenue, Pudong, Shanghai, China
Tel: +86 21 5049 1234
Website: www.shanghai.grand.hyatt.com
Event Contact
Van Do (Vietnam)
Event Coordinator
Mobile: +84 909 721 107
Email: van.do@fortex.com.vn